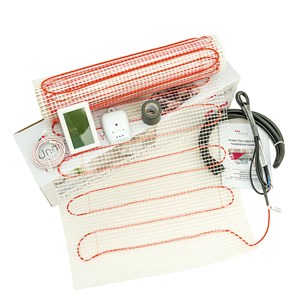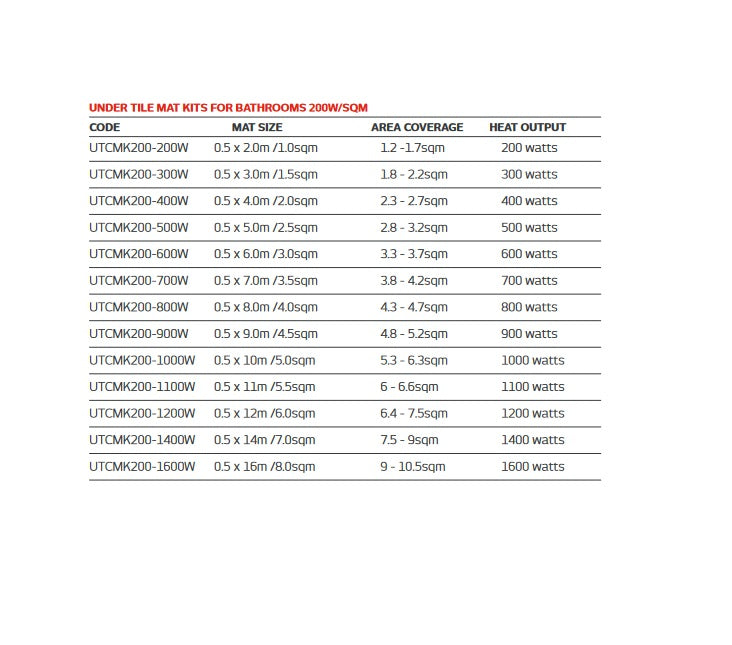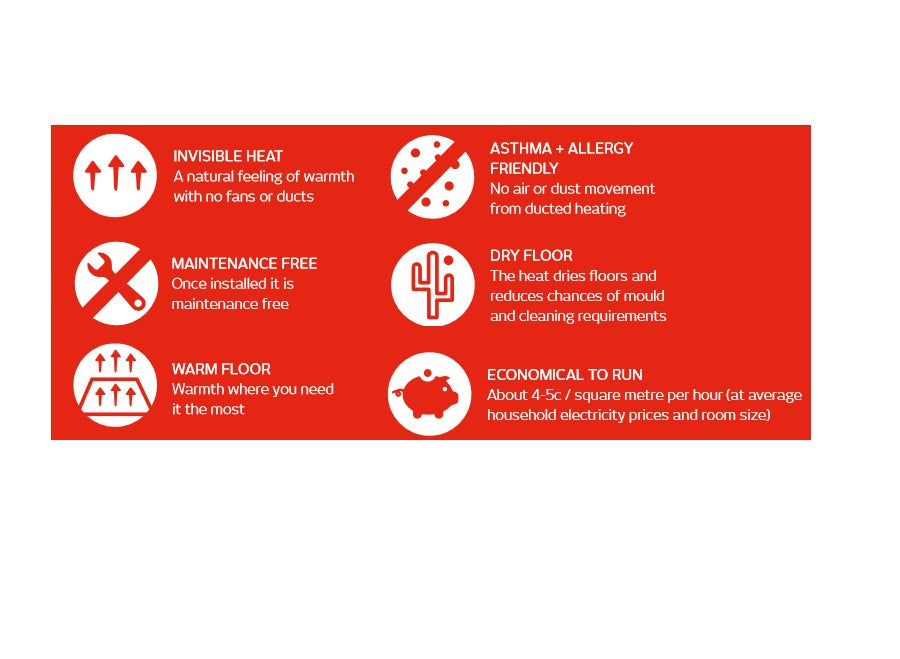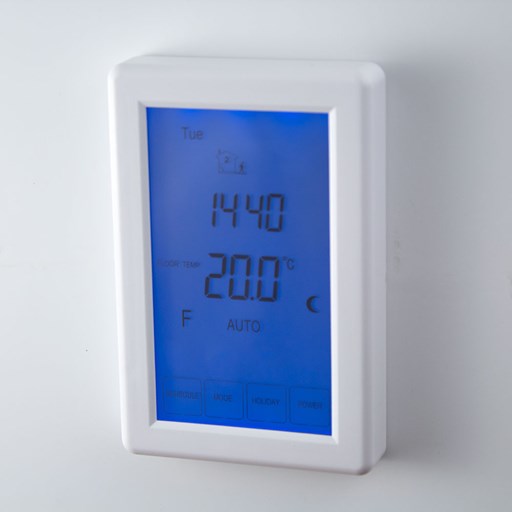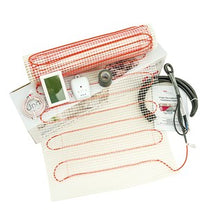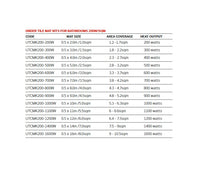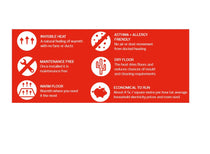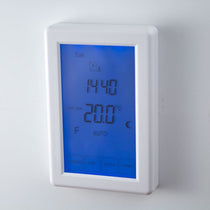 PRODUCT INFORMATION
CUSTOMER REVIEWS
PRODUCT INFORMATION
Under tile floor heating kit is perfect for putting floor heating under tiles, where the floor cannot be screeded.
Asthma and Allergy Friendly.
The cable is attached directly to a mat, that is installed on the base surface and is then covered with the tile adhesive and tiles. The thin 3mm cables means that the tiler only has to use a little bit of extra adhesive. The mats are 500mm wide and are easily installed by cutting the matting (NOT THE CABLE) and snaking the mat backwards and forwards filling in the area to be heated.
Kit Includes:
Heating Cable on Mat
TS8100-TH-V Digital Thermostat Standard White Vertical

Cable Alarm
Cloth Duct Tape
Radiant Online Calculator for What Kit you Require for your Bathroom.
http://www.radiantheating.com.au/floor-heating-diy-calculator.html
Standard 240V
Wattage: 400

W
Watts per Sqm: 200W per sqm
IP Rating: IPX7
Cable Thickness: 3

mm
Danish Manufacture Cable with 10yr Warranty.

WHAT SIZE HEATING KIT DO I NEED?
You should aim to cover between 80-95% of the free floor space of the room. Covering less than 80 % of the FFS means you may end up with cold spots on your floor. We recommend that you measure the intended area to be heated and remove 10% of your total measurement to ensure that you don't order too much. Please use the
calculator on our website to ensure you order the correct mat size.