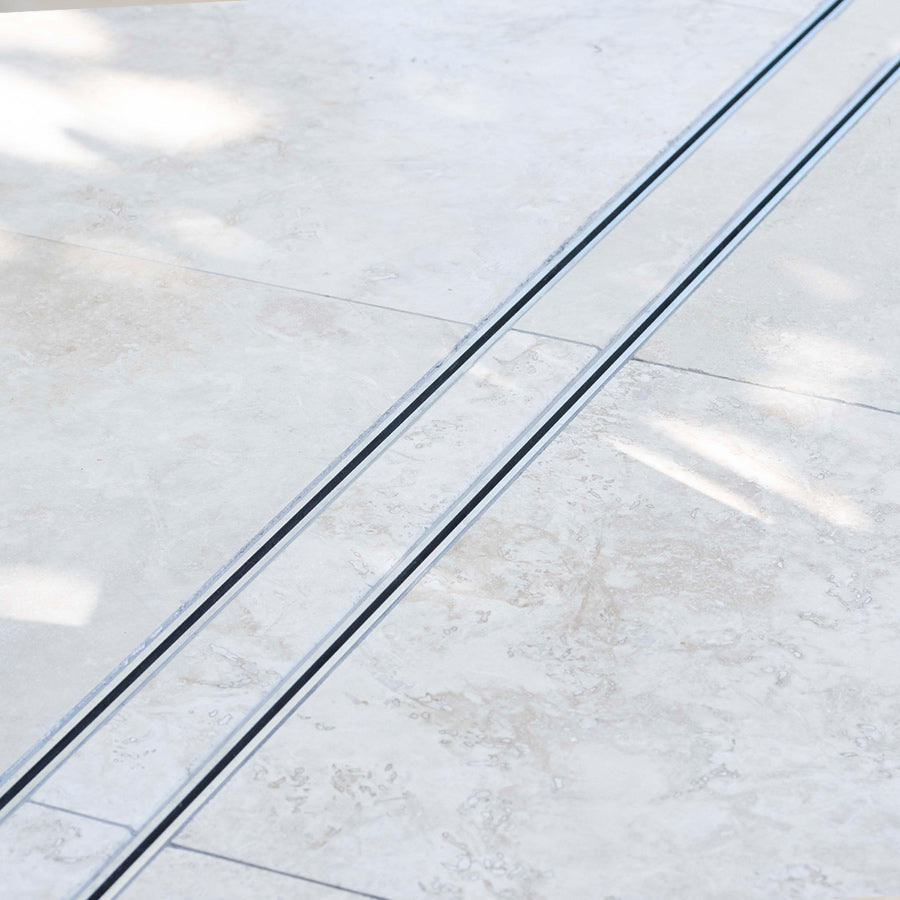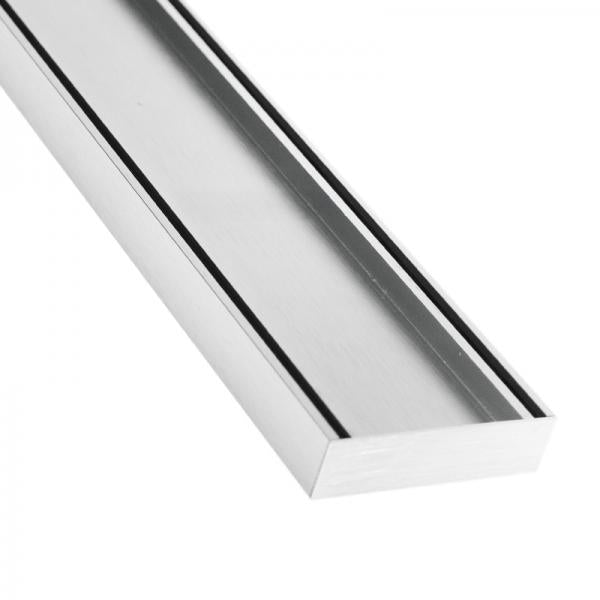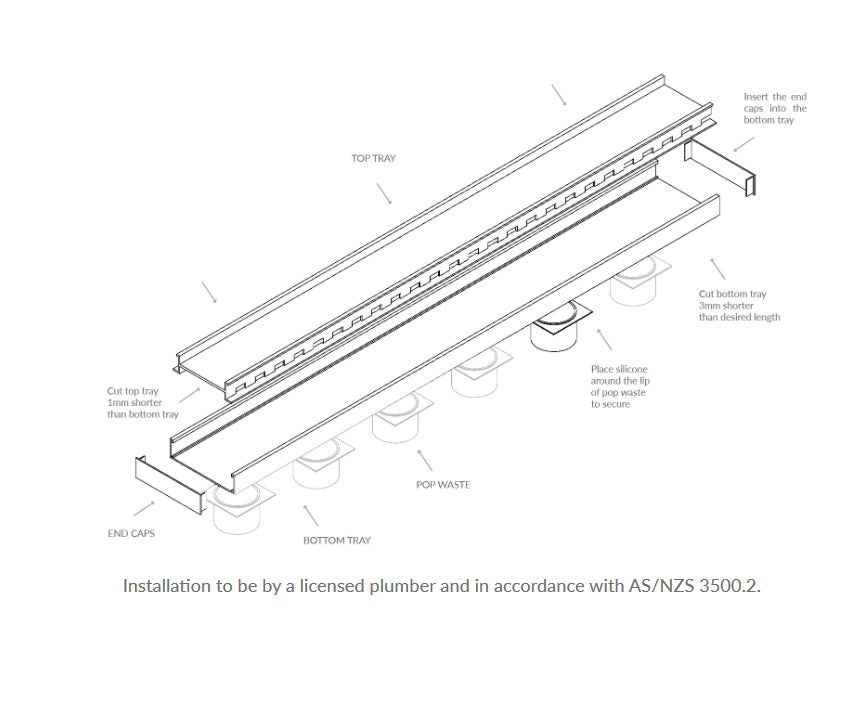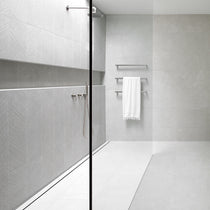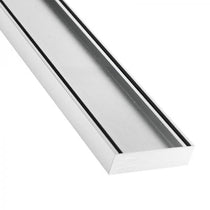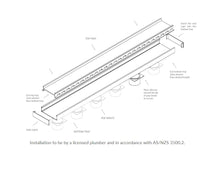 PRODUCT INFORMATION
CUSTOMER REVIEWS
PRODUCT INFORMATION
Lauxes Slimline Tile Insert Shower Grate Silver (LCSTIGRATE) is manufactured from Triple Anodised Aluminium. Ideal for Indoor and Outdoor projects. 100mm wide x 26mm Depth and suitable for tiles up to 11mm thick. Watermark Approved. 

All grates are UV Stable with 25 year warranty against fading. Backed by a Lifetime Rustproof Warranty and available in lengths up to 5.6m (extendable with joiners). Contact us for Pricing if more than 1200mm required.

Note this is a DIY Kit and has to be installed by a Licensed Plumber.
Outlet size will fit 50mm and 80mm pipe. Outlet cutout by Plumber onsite. Hole saw is extra and not included.