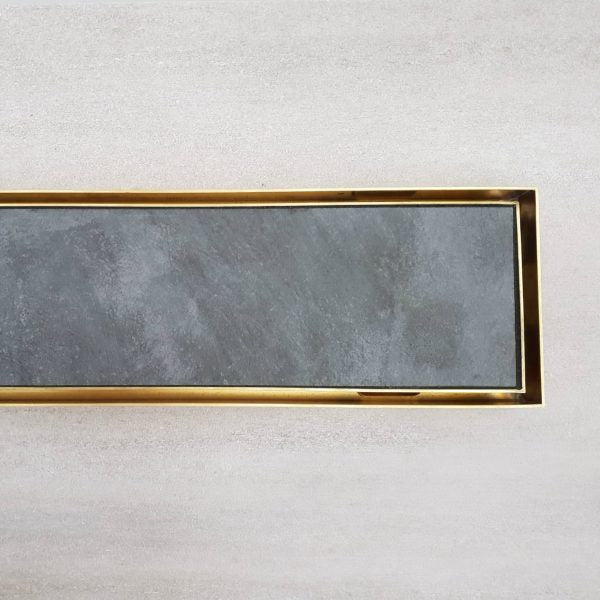 PRODUCT INFORMATION
CUSTOMER REVIEWS
PRODUCT INFORMATION
Bespoke Raw Brass Tile Insert Shower Grate is the latest in architectural design giving the appearance that the floor has no waste outlet. The centre section of this grate, allows you to match your grate with the rest of your tiled surrounding floor. The depth of the grate is 22mm or 32mm and will take a maximum tile thickness of up to 12mm (12mm or 20mm for the 32mm depth tray).
- Minimum order Length is 600mm and priced per Metre regardless. So if you require more than a 1000mm please change the qty to 2.
- Note this product changes Colour and will Patina due to Raw Brass.

- Custom made in Raw Brass Finish with a Leadtime of 3 weeks.
- Custom Form will be Emailed once order has been placed.